Opening times:
Monday–Friday: 4pm–11pm (Kitchen 5pm–9pm)
Saturday: 12pm–11pm (Kitchen 12pm–3pm/5pm–9pm)
Sunday: 12pm–10pm (Kitchen 12pm-4pm)
Initially, we will be operating on a first-come first-served basis.
When you arrive at the pub, you must either scan the QR code displayed at the entrance using the NHS Test & Trace app on your phone, or fill in a Test & Trace form with your contact details and time of arrival. Under the current rules, everyone who visits the pub must do this, not just one person in each group.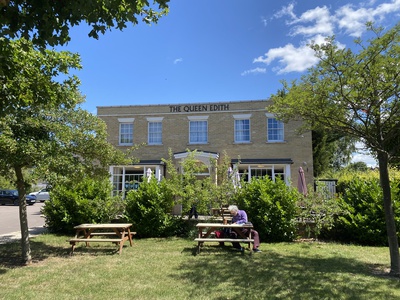 Follow @QueenEdithPub on Twitter
The Queen Edith Public House
Wulfstan Way
Cambridge
CB1 8QN
Tel. 01223 318536